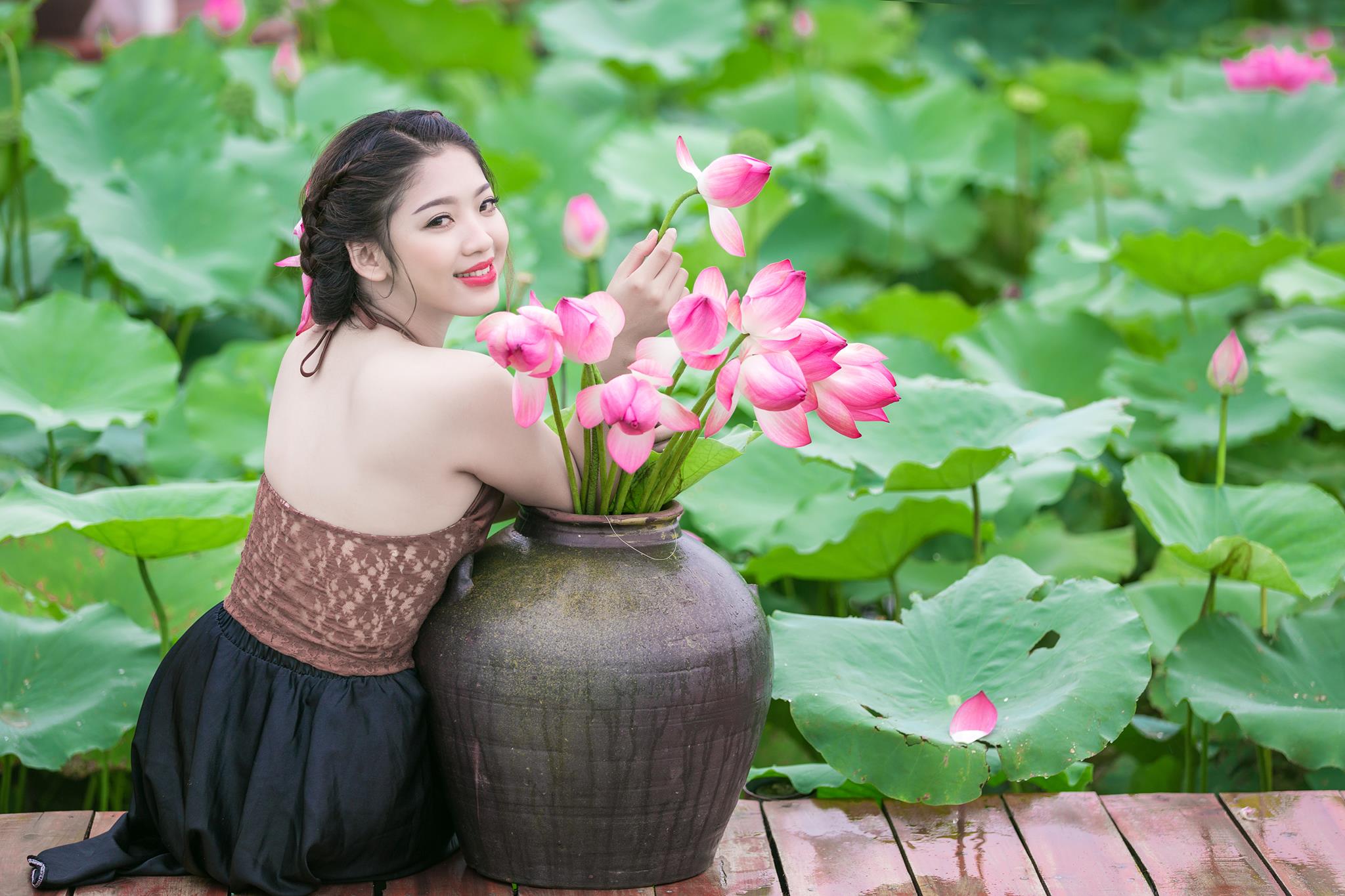 Candace (not her real name) was my patient at the hospital. Candace was admitted to High Level Hospital because of pre-mature labor. Candace was a First Nation young woman in her late teens. In one of the nurses report, I had heard nurses at make comments about Candace narcotic seeking behavior. Nurses talked of how in her previous pregnancies, Candace had kept on requesting for Tylenol 3 for pain, we were warned to monitor and be careful with the administration of pain medications to her.
Deep in me was a voice calling to listen to Candace's story, asking that I get to know her, to know more about who she is and how I can be a support to her. I knew very that I had to obey. So I obeyed. I made time to sit down with her every time I went to see, she told me stories about her two sons. She told me how she was trying to be a good mum for them.

"I am a good mum, right?", she would tell me. I believed her because I knew that every parent wants to be believed, we all want to be understood and be given chance to be our best.

'It seems almost impossible to be a textbook or politically correct good mom these days because everywhere you turn another mom is judging your parenting choices. Am I right?'

She listed all of the insane reasons she's been judged before explaining that the ones who judge are the real bad people.
"I've learned that the true "bad moms" out there are the ones who constantly tear other moms down by judging them," she commented.

"Motherhood is not a one size fits all-what works for one family may not work for the next, I am very sure you will do well." I encouraged her.

She told me that she was trying to be clean from drugs and wanted to do her best to give them the best life. She introduced me to her grandmother, her boyfriend and her two children. I learnt lots about her desire to go back to school to finish her GED. When symptoms of pre-mature labor were stabilized she was discharged home.

Candace had seen it often: that glaze that comes over nurses eyes when she begins to describe her condition and symptoms, the same ones she's been dealing with.
"Some of the nurses are very compassionate, warm and understanding, but others have lacked those qualities," said Candace.

"I think it can be discouraging to nurse. They want to fix, help and cure. But getting clean from Tylenol 3 is about feeling loved and supported," she said.

"It requires a different attitude and perspective from the nurses." As I got to know Candace the more it helped me unpack my biases, it helped me stay empathetic and sympathetic.It made me a better nurse in the sense of being able to listen better and be more compassionate to her and other patients and it also helps me to gain a better understanding of who you are as a person.
'What I appreciate the most this time around, is that even in a stressful situation I find you nurses to be patient and kind, " she told when I went to her room to discharge her.
"You were my best patient, it was my joy to support you during this tough times, " I told her, wishing her well as she go home to complete the rest of her pregnancy.

A few months later I saw an advertisement for a Public Health Nurse/ Health Director with Beaver First Nation. I decided to apply for the position, I was starting to get tired of 12 hours sifts at the hospital. I was called for the interview, a few days later I got a call from the Chief stating that Chief and Council wanted to offer me the job. I was happy to accept. I was happy to work alongside Beaver First Nation families to support them in their journey. Beaver First Nation is a small community in the Northwest Albert, about 1000 Kilometers northwest of the Alberta's capital city of Edmonton. The community is located on Great Bear Lake and there are about 600 people living there.
One of the families that I got to work with at Beaver First Nation is Candace's family. You remember Candace, the young mum I met at High Hospital. When they heard that I had taken the Health Director/ Public Health Nursing they were very excited, they came to see me at the office. I got to help her with the post partum care of her new baby and on a regular basis I went to see Grandma Mary ( Candace's Grandma). I learnt a lot about the culture of Beaver First Nation through Grandma Mary. She taught me how to prepare moose hide, she showed me different natural medicine. Grandma Mary was also a great story teller. She had the most amazing stories. As an elder she provided the vision, leadership and guidance to her family and people of Beaver First Nation. She educated the young about Dene language, culture and traditions, which was very important to her. She told how Dene people survived through different challenges in the past. I learnt from Grandma Mary that the one thing that had that kept everything together was their language and culture. Dene people believed that language and culture is all in one.She told us about the Grandma Mary to me how Caribou once used by her family for food, clothing and how no portion of the animal was wasted.

"As a young person I was trained in the ways of my people and being Dene. They taught me how to look at the land, the water, the sky, to feel the wind and to listen to my surroundings. My people believe children's training starts at birth. Much of this was interrupted when our people were told by the government that they had to move from the land to the community," Grandma Mary told during one of the visit to her house.She spoke of other tribe members as sister and brother. Elders are mother and granny. She called them all teachers and family, and cherished each one.

Mum and I was a project we started for Beaver First Nation mums, this project brought mums and their children together for play time and other projects. The project helped mums interested to complete their GED to do so. Candace was among the mums who took the challenge and in 2006, Candace was able to see her goal of completing GED become real. During some of Mum and I meetings the ladies who participated in the meeting invited the rest of the Beaver First Nation for a feast. As the Health Director I joined them for those occasions, I had become part of their community too. During those community gatherings we had lots of Dene hand games and a lot of drum dances. Everyday at these gatherings, different people told stories. They talked about leading a good life and how people should behave towards each other. They talked about loving one another as much as possible. They also spoke about sharing and helping each other as much as possible.
In these gatherings, Grandma Mary was always invited to speak to the group. She would explain Beaver Dene laws to us,"Love one another as much as possible. Share your food with the poor. Don't harm anyone. Don't quarrel with each other. Be very kind. If you do this, you will live long. Do not worry. The land will provide everything that you need. Be a good person."
For the time I worked for Beaver Dene First Nation, I got to know the nation and Candace's family very well. In these journey I learnt that Candace was not just a hospital patient with an Identifier as identified by the hospital Patient Recording System but she was Candace, she was a Candace who had an exciting story and a great journey. This is the same with each of us, whether we are rich, poor, tall, persons of different racial backgrounds, persons with disabilities, gay, lesbian and straight we are all unique and very important. Disempowered groups often feel like their voice isn't being heard.
Trust me I have been there, there have been moments when I have felt like giving up on people when they failed to meet my expectations. Like many other peopl,I and others have felt like putting them down when they are trying hard to rise up. It is true we are quick to criticize small errors. We are slow to forgive. We ignore. We roll our eyes. We exclude. We do this again and again, and forget that the people we meet with want us to give them a second chance, to make them feel respect and loved.

What I have learnt in my journey with Candace, Grandma Mary and others from Beaver Dene First Nation was so evident to me that we can and must do better as human beings to appreciate others's stories.We all have stories and great journeys, like in Candace's situation we deep down trust will not quickly be judged by others using past experiences, and like Candace we want to be given another chance, a new chance with an open cheque of acceptance. And we love to be with others that allow us the space to express ourselves without being judged. Create that space with everyone and see how you'll feel free as you set free.Being unable to tell your story is a living death. The right to speak is a form of wealth that is being redistributed. No wonder powerful men are furious. Stories save your life. And stories are your life. We are our stories; stories that can be both prison and the crowbar to break open the door of that prison. We make stories to save ourselves or to trap ourselves or others – stories that lift us up or smash us against the stone wall of our own limits and fears. A valued person lives in a society in which her story has a place.Listen to others for reasons beyond the pleasure or the selfish gain of it; do it because everyone in this world has a story to tell, an infinite combination of a finite amount of words that somehow will never be told in the same order by anyone else. Listen to the beauty of people's lives: the way their eyes gleam when they tell you the happiest moment of their lives, the way the tears fall when they do the saddest.Allow yourself to let your walls down as others do to you and grasp every detail that embodies every second of that person's life. Let it consume you, lose yourself in their stories like you do with your favorite movies. You may not be able to change the way their life went, but the fact that you were interested enough to be part of their story makes a world to them. I was courageous enough to know Candace, to savor Grandma Mary's wisdom and great knowledge, not to remain in my hospital tower and ignore Candace.
Make others feel like they can trust you because, at the end of the day, you will feel better about yourself. Sparing someone five minutes of your time could make the difference between life and death, no matter how extreme that sounds. Listening to someone and giving your input on the things that are bothering them could make their day go better than they had previously expected and that's a luxury we shouldn't deny anyone of.

We probably work or live in places where we meet with persons like Candace in our lives, we will probably rush to make judgments or possibly do not know what to do when you have such encounters. Over the years I find that when I find myself struggling with someone, I remind myself to empathize and I immediately calm myself and accept the situation for what it is.I feel that I become a better leader, a better follower, and most important, a better friend.

Humans are social beings. We want to understand the people we interact with in our daily lives and we want to be understood. Whether we're receiving it or dishing it out, empathy enhances our communities and helps us to function more effectively—and happily–alongside each other.