"most beautiful people we have known are those who have known defeat, known suffering, known struggle, known loss, and have found their way out of the depths. These persons have an appreciation, a sensitivity, and an understanding of life that fills them with compassion, gentleness, and a deep loving concern. Beautiful people do not just happen."
― Elisabeth Kübler-Ross
Dana Goodman is a published author, grief counselor and inspirational speaker. Her memoir is entitled, In the Cleft, Joy Comes in the Mourning, which won top novel at the Wildsound Writing Festival.
Dana's life was hard and unpredictable. No mother should have to bury her 13-year-old son, at the same time her husband and mother-in-law died.
Yet, Dana found love again and remarried. Shortly after, her new husband was diagnosed with the same life-threatening cancer.
It is one of the rarest cancers in the world and there have only been 200 known cases. How could one woman lose three family members and yet, find her joy once again?
Have you ever found yourself wondering, "When will life get easier?" The truth is, we all experience challenges and issues in our lives. What is important to know is that it is not a sign of weakness! It takes immense strength to face some of our deepest wounds!
The world is full of 'successful failures'.
Many of them had to overcome naysayers, setbacks and career disappointments to reach the top.
They were tenacious and, like an old-fashioned alchemist, they turned their metal into gold.
Some of the most prominent 'successful failures' that come to mind include:
Lady Gaga, on how to say no
Lady Gaga, best known for her pop hits like "Bad Romance" and "Poker Face," among others, says she's suffered from anxiety and depression her whole life. The singer launched the Born This Way Foundation to help her fans cope with their own mental health problems. In a talk at Yale University in 2015, she spoke about how she changed her decision-making to help overcome negative feelings. "I started to say no. I'm not doing that. I don't want to do that. I'm not taking that picture, I'm not going to that event, I'm not standing by that because that's not what I stand for. And slowly but surely, I remembered who I am. And then you go home, and you look in the mirror, and you're like, 'Yes. I can go to bed with you every night.' Because that person, I know that person."
Jennifer Hudson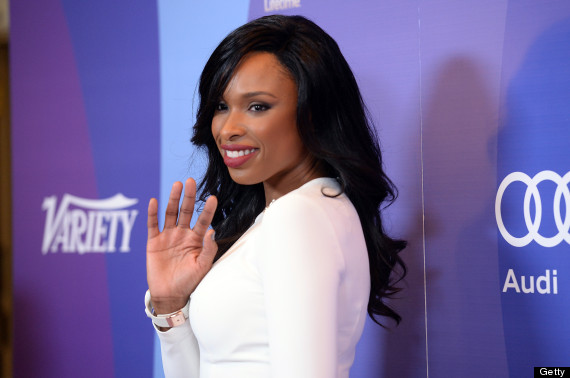 Almost six years ago, singer Jennifer Hudson lost her mother, her brother and her nephew in a span of three days after William Balfour, her elder sister's estranged husband, brutally shot and killed them in what prosecutors deemed a fit of rage. Despite her unfathomable pain, Hudson not only learned how to forgive Balfour, but also created the Julian D. King Gift Foundation in honor of her nephew's memory. The foundation aims to "provide stability, support and positive experiences for children of all backgrounds to help enable them to grow to be productive, confident and happy adults." On July 31, 2013, Hudson was honored at the Do Something Awards for her incredible work.
Jennifer Lawrence on Her Anxiety Disorder
Since rising to stardom as Katniss Everdeen in The Hunger Games, Lawrence has starred in her fair share of movies, like Silver Linings Playbook, American Hustle, and Joy. She got her start in the 2010 film Winter's Bone. In a New York Times interview in 2015, she talked about how she deals with anxiety. "I find a certain peace by thinking of me in public as sort of an avatar self. You out there can have the avatar me. I can keep me. And I just try to acknowledge that this scrutiny is stressful, and that anyone would find it stressful. So I've got to try to let it go, and try to be myself, and focus on important things, like picking up dog poop."
She says she's certainly built up more confidence over the years. "I believe in myself more, and that makes things easier. Early on, you wear clothes you don't want to wear or say the sound bite you didn't want to say because you're afraid to speak up or be rude. And then you start to feel like a puppet. Now I just speak up. "No, I know what my hair looks like when you do that, and I don't like it. No, we're not gonna just try it. I've already tried it.""
In contrast, when she casts her eyes back to four years during the promotional campaign for the first "Hunger Games" movie began, Lawrence says she was a different woman.
"I picture myself drowning. Outwardly, I look like I'm having a blast, and I am, at least on some levels. There I was — burp, burp, burp — just a little gal from Kentucky getting discovered by big ol' Hollywood. But inside I'm terrified. In an instant — boom — everyone's listening, everyone's looking.
"I don't feel like I'm being dragged by anything anymore. I feel more in control. I'm calmer. I know that there's no point to feeling anxious all day, so I try not to."
Read the full interview at nytimes.com.
Soichiro Honda
Born in 1906, Soichiro Honda was a Japanese inventor and industrialist who created the automotive empire by his namesake — Honda Motor Company. However, while Honda's company has certainly grown to rival even that of Toyota, Honda's earliest days were anything but easy. Yet, it was his perseverance and his tenacity to never give up that kept him going and helped him to ultimately succeed.
Without any formal education to his name, at the age of 15-years old, Honda left home to head for Tokyo to search for work, which he later found at an auto repair shop where he apprenticed and worked for the next 6 years before returning home to open up his own automotive shop.
During the Great Depression, in 1937, at the age of 31-years old, he founded, Tōkai Seiki to create piston rings for Toyota. He toiled and labored night and day to create these, but to no avail. With little cash and bleak chances for survival, he had to pawn his wife's ring just to make ends meet. He failed ultimately, and was told that the rings didn't meet Toyota's specifications.
However, he refused to give up. He went back to school and continued to search for ways to improve upon his prior designs. Eventually, after two more years of designing and trying, he succeeded and successfully secured a contract with Toyota to create the piston rings.
But shortly thereafter, his factory that he built to build the products was hit by a bomb during WWII when a B-29 bomber run carpeted the area. After he rebuilt the factory a second time, an earthquake leveled it. But he refused to give up. Instead, he created a motorized bicycle that would become the start of the Honda motorcycle.
PRINCE HARRY
Prince Harry spoke to a therapist about his mental health after two years of "total chaos" in his late twenties.
In April, the Prince told The Telegraph that he "shut down all his emotions" for almost two decades after the death of his mother, Princess Diana. It wasn't until he was 28 years old — during a period of time when he felt "very close to a complete breakdown" and faced anxiety during royal engagements — that he began to see a professional to address his grief.
Now 33 Harry says he is "in a good place."
He has encouraged others to open up about their own struggles. In 2016, he started the Heads Together campaign with Prince William and Kate Middleton to help "end the stigma around mental health issues."
"The experience that I have is that once you start talking about it, you suddenly realize that actually, you're part of quite a big club," he told The Telegraph.
This is great news. Someone with his popularity and stature coming forward is a wonderful thing and hopefully will help future generations by his speaking out.
Michael Jordan
Born 1963, Michael Jordan is a former professional basketball player and also the owner of the Charlotte Hornets team. Called "the greatest basketball player of all time," Jordan's professional career is something for the history books, with a game play that will likely be unmatched and unrivaled for decades to come.
Jordan is credited with once saying that,"I've missed more than 9000 shots in my career. I've lost almost 300 games. 26 times, I've been trusted to take the game winning shot and missed. I've failed over and over and over again in my life. And that is why I succeed."
At the age of 15-years old, while a sophomore in high school, Jordan was passed up for the varsity basketball team, instead being assigned to the junior varsity team. He cried after he saw that list without his name on it. But instead of giving up, his mom convinced him to push forward. Every time he thought about stopping his training, he would picture that list without his name on it.
He was able to take failure in stride. He allowed it to push him rather than to entirely defeat him. At the age of 21-years old, he entered the NBA as a professional basketball player for the Chicago Bulls, where he would go on to win six championship titles and become one of the most impactful players to ever grace the courts.
COLONEL SANDERS
It's never too late to start a fast food empire. Just look at Colonel Sanders.
It wasn't until the age of 62 that Sanders, with a $105 social security check in hand, pitched his chicken recipe to restaurants.
According to reports, some 1,009 people rejected him.
Instead of giving up, he hit the road and began trying to sell his franchise-model chicken restaurant, eventually finding success with a restaurant outside of Utah.
It became the first Kentucky Fried Chicken, and the restaurant tripled sales in a year, mostly from the colonel's chicken.
So, you see, it's rare that successful people have a smooth run.
The most successful people in the world are not necessarily the smartest or the most educated. Over time, and with experience, they still became the best. They are resilient in their pursuit of their goals and do what is necessary to reach them. How do they overcome the greatest hurdles to find success?
Successful people have one thing in common—intestinal fortitude. They have intestinal fortitude to keep going when you see stagnant results or find that you've fallen off your plan. You need to continue to believe in your ability to get back on track!
It doesn't matter if you're running out of money or have employee struggles or the phone isn't ringing. If you believe in yourself, and you're willing to make the hard decisions, you can still find success! This is when your intestinal fortitude is put to the test!
Then when you do achieve the success you've been seeking, it will be all the more enjoyable.
"The advice I'd give to somebody that's silently struggling is, you don't have to live that way. You don't have to struggle in silence. You can be un-silent. You can live well with a mental health condition, as long as you open up to somebody about it, because it's really important you share your experience with people so that you can get the help that you need." — Demi Lovato
"I found that with depression, one of the most important things you can realize is that you're not alone. You're not the first to go through it, you're not gonna be the last to go through it," — Dwayne "The Rock" Johnson
"If you're going through hell, keep going." — Winston Churchill
"When written in Chinese the word "crisis" is composed of two characters – one represents danger and the other represents opportunity."
– John F. Kennedy